Gallery Kitchen Taps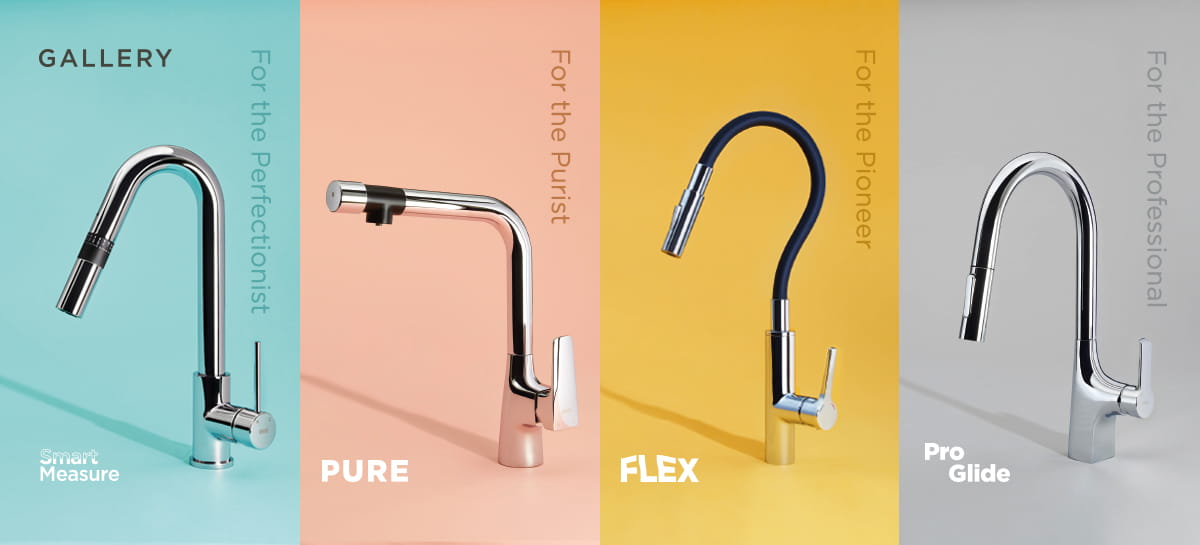 To see our full offering, you can either download a brochure or order one to be delivered right to your door.
Order a Brochure
If you have already chosen your perfect Bristan product, you can find
a local stockist here.
Find a Retailer
Everyone's kitchen is different, and everyone's a little different in their kitchen. Some pore over recipe books and cook up a storm, tea towel slung over one shoulder, and others spend more time polishing pristine worktops until they sparkle.
For others, the kitchen's a practical, bustling hive of activity. But no matter what your lifestyle, there's a Gallery Tap destined for the heart of your home. From water filtration to a super flexible spout, each has its own special features and unique personality. So, whether you're a lover of detail or a budding chef, you and Gallery are made for each other.
Now - find your perfect match.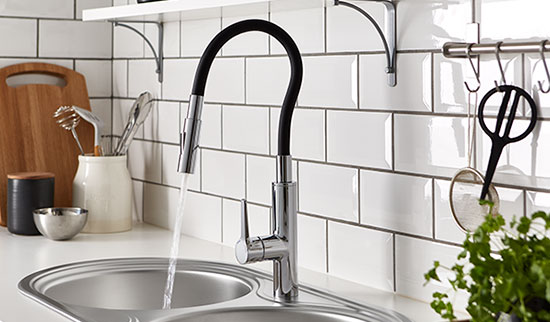 Gallery FLEX - For the Pioneer
You like to do things a little bit differently. So does Gallery Flex. Made with memory flex material, this quirky tap can be bent into any shape you choose. Angle the flow at awkward sink corners, into pots for filling, or just how you like it. Unlike a pull-down spray, it'll stay in place hands-free while you prepare food or clean. Gallery Flex is full of possibilities – and not one of them conforms to the norm. 
Best of all? This tap isn't just clever. Pairing smooth matte black with slick and luminous hard-wearing chrome, it has a professional yet contemporary high-end look, allowing it to slot perfectly into your pioneering style.
Gallery SMART MEASURE - For the Perfectionist
Gallery Smart Measure is for those who like to get things right. If you're a budding baker or chef with an eye for detail, it's perfect; this tap features innovative technology that delivers exactly the amount of water you need before automatically turning off.
There are 17 pre-set measurements in millilitres, pints and cups. Just turn the measuring dial to choose the volume or, if you just want a regular stream of water, use the side lever as standard. Whatever you need, with Gallery Smart Measure you'll get it simply, effortlessly and precisely. If you're a total perfectionist in the kitchen, it's just the finishing touch you're looking for.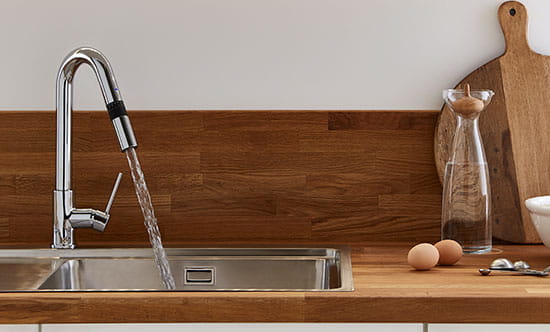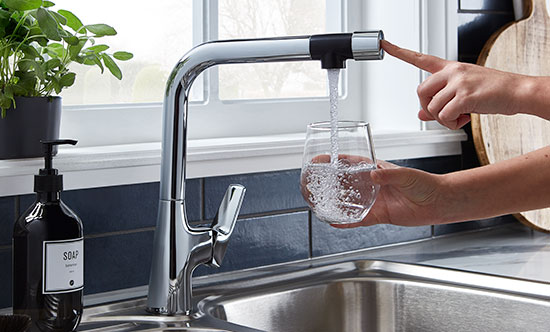 Gallery PURE - For the Purist
Any tap will help you get the water you need to stay healthy. But none do it quite like Gallery Pure. This clever innovation makes it easier than ever to get fresh, filtered water on demand, making it perfect for those who like the simple things done properly.
Push the easy to use button at the end of the spout for instant filtered water. For regular hot and cold water, just use the large and tactile side handle. Finished in shimmering, hard-wearing chrome it's an uncomplicated look perfectly done, ideal for design purists that want clever interiors without the fuss.
Gallery PRO GLIDE - For the Professional

Gallery Pro Glide pairs simple innovation and top functionality with a gorgeous design, featuring an easy to use pull-out spout perfect for getting into corners and pans or washing vegetables.
But it's not any ordinary pull-out spray. With Pro Glide it detaches smoothly from the end of the spout and will retract, rotate and dock automatically when you're finished. It's innovative, slick, and sure to impress. So, you won't just feel like a professional in the kitchen; you'll look like one, too.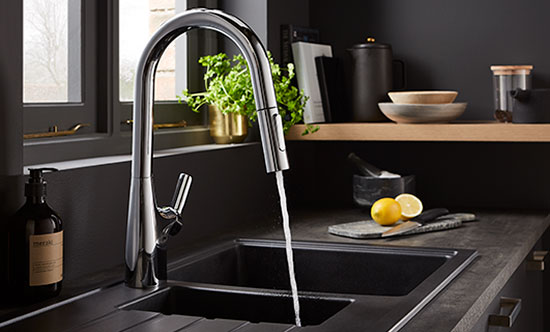 Gallery Kitchen Taps - Features and Benefits
While each Gallery Tap has its own special features, there are some shared across the entire range. Whichever you choose, you can expect the same Bristan quality, innovative design, and commitment to customer service.

Designed to stand out

The range is part of the Gallery Collection, a carefully curated selection of distinctively designed and premium quality kitchen tap.


Hardwearing

Finished in flawless, scratch resistant luminance chrome, these taps are built to last.

Durable and precise

Taps feature ceramic cartridges for smooth, precise control and a longer life.



Ready to fit

Flexible tails are included with the product, giving you everything you need to fit your new kitchen tap.

Perfectly secure

Each product comes with metal fixings to secure your tap in place.



Guaranteed

We've designed Gallery to last. That's why the full range is covered by our 5-year no quibble guarantee.
If you want to look at our full range of kitchen taps click on the button below.
Kitchen Tap Range