Understanding the challenges faced by social housing specifiers, Bristan's products deliver on functionality, safety and style, while providing value for money without compromising on quality. The Club bathroom taps and the Design Utility taps, for example, combine practical design, affordability and quality.

In the social housing market in particular, taps and showers are often used by people with different abilities, and so Bristan offers products that are safe and easy to grip and use, without compromising on style or aesthetics. For example, the Bristan Lever tap is a modern, practical tap that is easy for people of all abilities to use and a range of DocM products can also be supplied for bathrooms that require additional safety features. Meanwhile, the Design Utility Lever tap is TMV2 accredited, providing additional hot water safety for the householder and peace of mind for the specifier.
QUALITY AND PERFORMANCE - In House Testing and Accreditation
All Bristan products pass through our UKAS 17025 accredited in-house testing centre at every stage of development.

Here, they're probed, examined, stressed, scoured, cycled and then analysed minutely for any deflects, weak spots or design flaws. Only when they've passed every test in a very long list can they take their place in our social housing portfolio.
BACK TO TOP   Speak to your Specification Manager QUALITY COUNTS VIDEO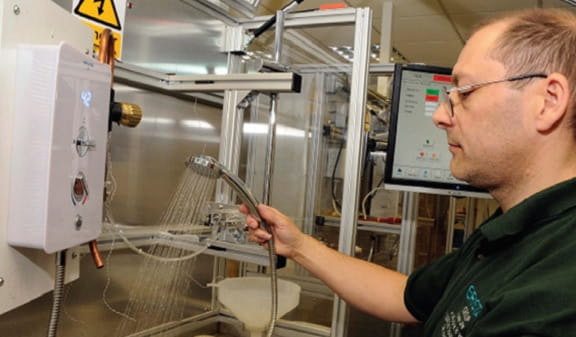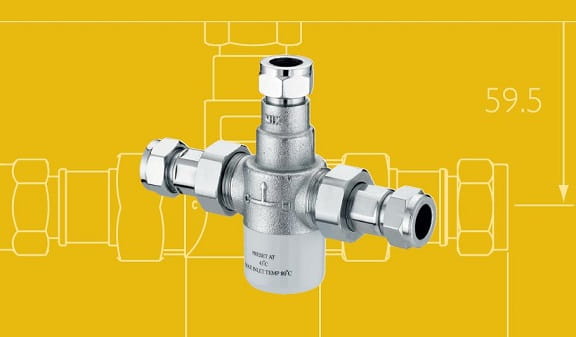 FAMILY SAFETY - Part G Regs and TMV's
All of our social housing products are designed for ease of use by all ages and abilities. Many have simple, easy sequential controls that make handwashing child's play.

Our showers for social housing feature built-in thermostatic temperature controls that keep water at a constant temperature, regardless of whether another tap is turned on elsewhere in the house. Not just more comfortable, but safer too, as the risk of scalding is reduced.

Guarding against scalding, especially in properties that may be home to vulnerable groups such as young children and the elderly, is a hugely important consideration. This is why our products are thermostatically controlled to ensure water temperatures never exceed 44°C. A crucial part of satisfying Part G of the building regulations and protecting tenants from the risk of scalding.
Download our Water Safety leaflet for more information.

BACK TO TOP
RESIDENT SATISFACTION - Reduce Water Bills
Your homes also need to stand up to the latest legislative requirements when it comes to water efficiency. Especially when larger housing association developments or local authority estates can be made up of hundreds of individual homes in which each person can consume, on average, 150 litres of water per day*.

So as well as fitting limiting technology to our products, we've chosen our social housing range, in part, for it's water efficiency. Where appropriate, you'll see flow rates on many of our data sheets indicating just how much water they use under the European Water Labelling scheme.

*Consumer Council for Water Figures

BACK TO TOP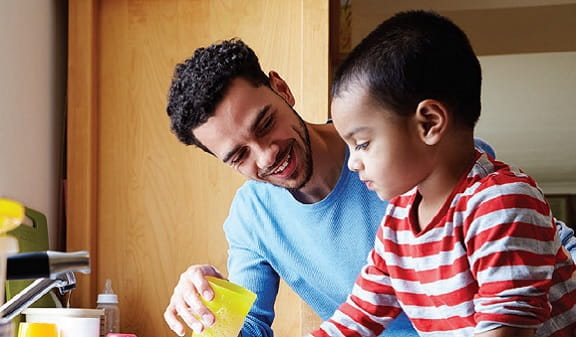 QUALITY AND PERFORMANCE - In House Testing and Accreditation
All Bristan products pass through our UKAS 17025 accredited in-house testing centre at every stage of development.

Here, they're probed, examined, stressed, scoured, cycled and then analysed minutely for any deflects, weak spots or design flaws. Only when they've passed every test in a very long list can they take their place in our social housing portfolio.
BACK TO TOP   Speak to your Specification Manager QUALITY COUNTS VIDEO