Noctis and Solis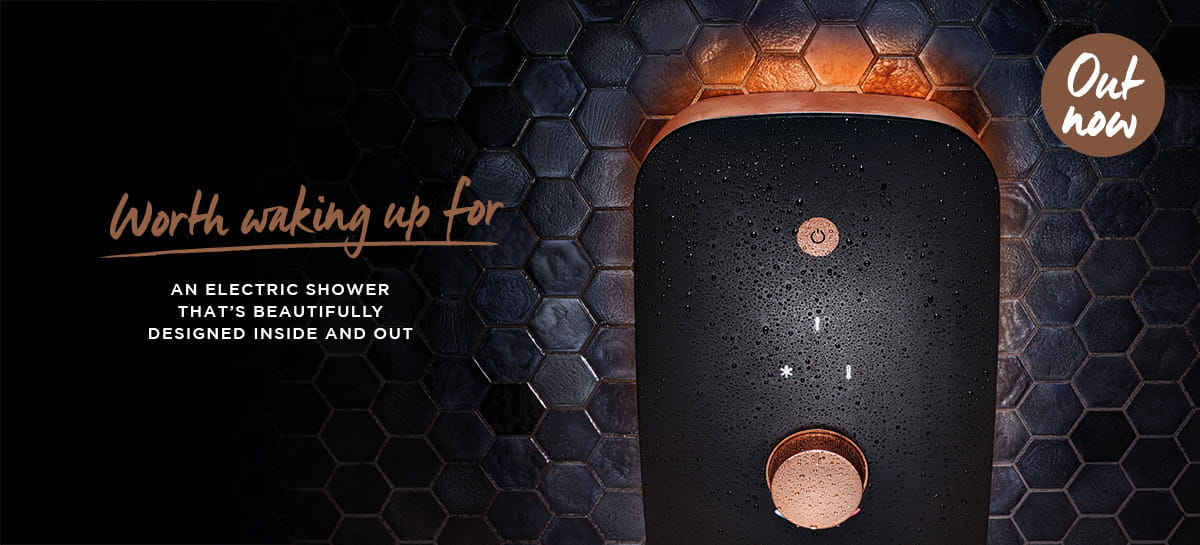 To see our full offering, you can either download a brochure or order one to be delivered right to your door.
Order a Brochure
If you have already chosen your perfect Bristan product, you can find
a local stockist here.
Find a Retailer
Noctis and Solis are stunning new additions to Britain's bathrooms. Featuring the latest technology, these electric showers make daily routines simpler, safer and more luxurious than ever, while clever engineering means they fit easily into your bathroom without the need to redecorate.

What makes Noctis and Solis truly fabulous, however, are the designs. Smooth, contemporary shapes and on-trend styling add a touch of sophistication to every day, and there are three finishes to choose from: Noctis Black and Chrome, Noctis Black and Rose Gold, and Solis White.

Whether you're designing a fantastically fresh family bathroom or a super stylish en-suite, these showers will fit right in. Click on each look below to go to the product detail.


Noctis Black and Rose Gold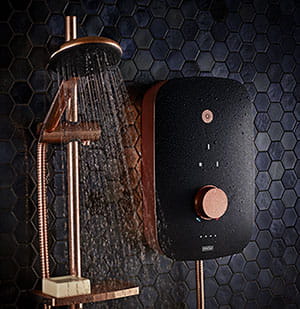 Rose gold has been a huge interior trend for the last year or so, and it's not going anywhere fast. In Noctis, the metallic rose gold is absolutely stunning contrasted with sleek matte black, and this chic look is perfect for fashionable, contemporary spaces. Team with plush textiles and neutral or charcoal shades for a luxurious finish.


Solis White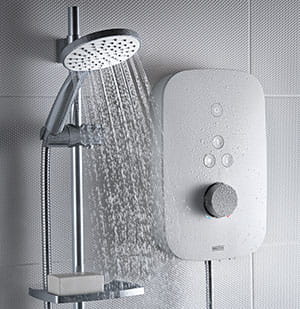 Sometimes, you just want to keep things simple - but with Solis, you can still do it with style. Finished in matte white and paired with a chrome rail and handset, it's clean, simple and understated. Make it stand out with brightly coloured tiling and white grout or go for white on white textures. Alternatively it'll be right at home in your current bathroom.
Noctis Black and Chrome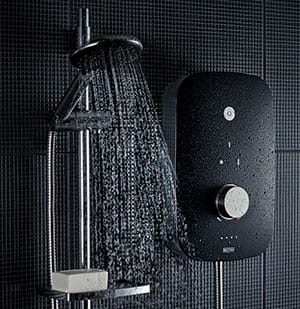 In monochrome bathrooms, Noctis Black and Chrome is perfect. Its slightly futuristic look pops against bold white tiles and sparkling ceramics, while still being versatile enough to work with both modern and traditional styles. Go minimalistic with black and white accessories and simple textiles or finish with geometric patterns for a boutique feel.

You've never seen electric showers this versatile. We've designed Noctis and Solis so that they work in all kinds of spaces suited to all kinds of tastes. 

Here are a few different looks that'll work with these stunning, contemporary designs.  The shades, tiles and lighting you use can lead to entirely different looks. So, go on - experiment a little!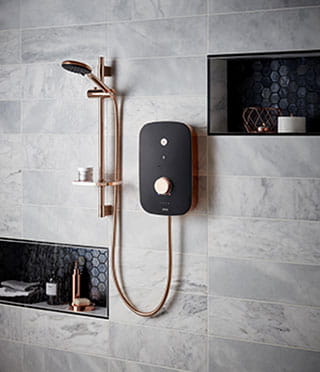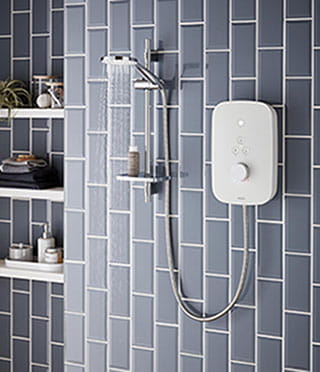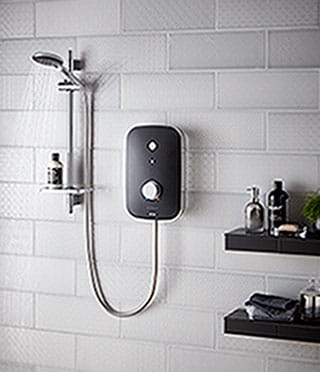 More ideas for your bathroom or kitchen projects can be found on our
Find a Product
page.
Find a Product